The Greenspec software for flexible control of your greenhouse
The software has no limits in the complete version. So you can add as many compartments, pumps, lamp lines, valves, boilers, etc. as you need. This is a very affordable solution, you can extend without first paying and waiting for a software update.
The limit is however the processing power for the optical line communication. The maximum amount of units installed at this moment is 22 AFP standard 20/20 boxes. There is also a reduced version to control for one or two AFPs.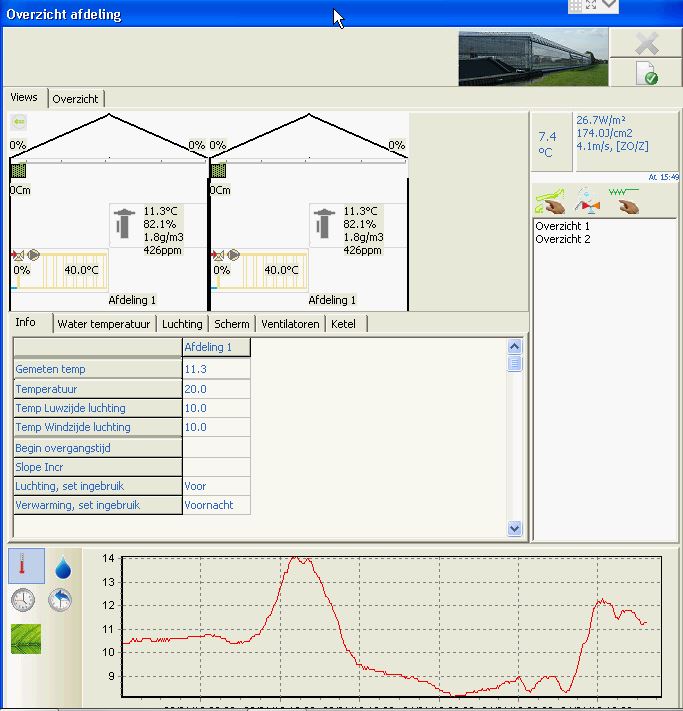 The Greenspec climate control system is used in all types of greenhouses. Look at the examples for different types of crops in different greenhouses in several countries.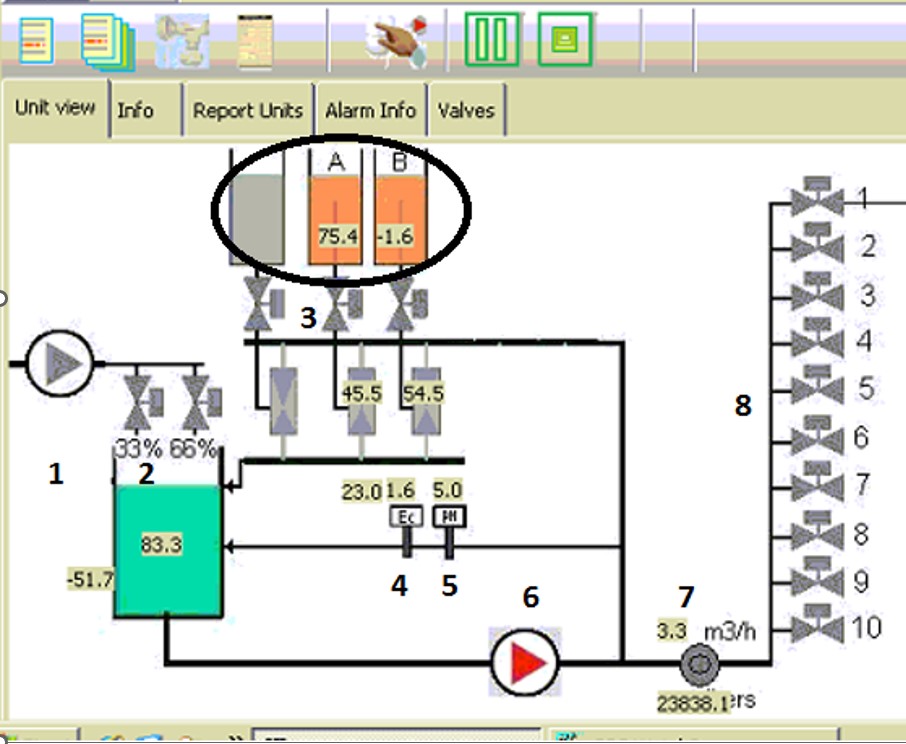 The Greenspec irrigation control system is used in for all types of crops and regulates many types of fertilizer mixers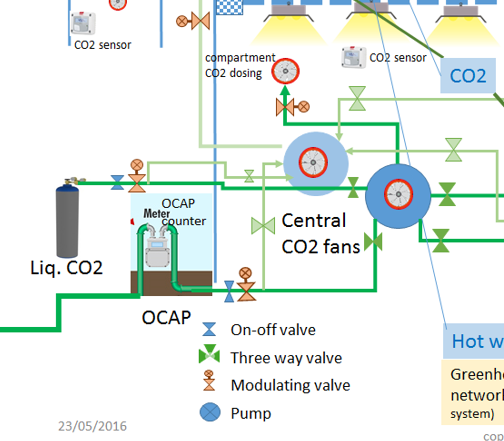 We have additional software functions for you. Especially for energy management: regulate heating, light and carbon dioxide. And several options to make your own fertilizer solution of good quality.